About us
CAM company profile
CAMPAK/Tecnicam Inc. (Part of the CAM Packaging Group), was established in 1994
Providing sales, service and parts to the markets in U.S., Canada and Puerto Rico, allows us to meet the packaging requirements for our customers, efficiently and effectively.
Located in Livingston, New Jersey, our 25,000 square foot facility includes a demo room which can showcase CAM machinery and our warehouse where the customer's FAT can be performed. Our Spare Parts Department consists of inventory for many of our machines so as to provide quick delivery.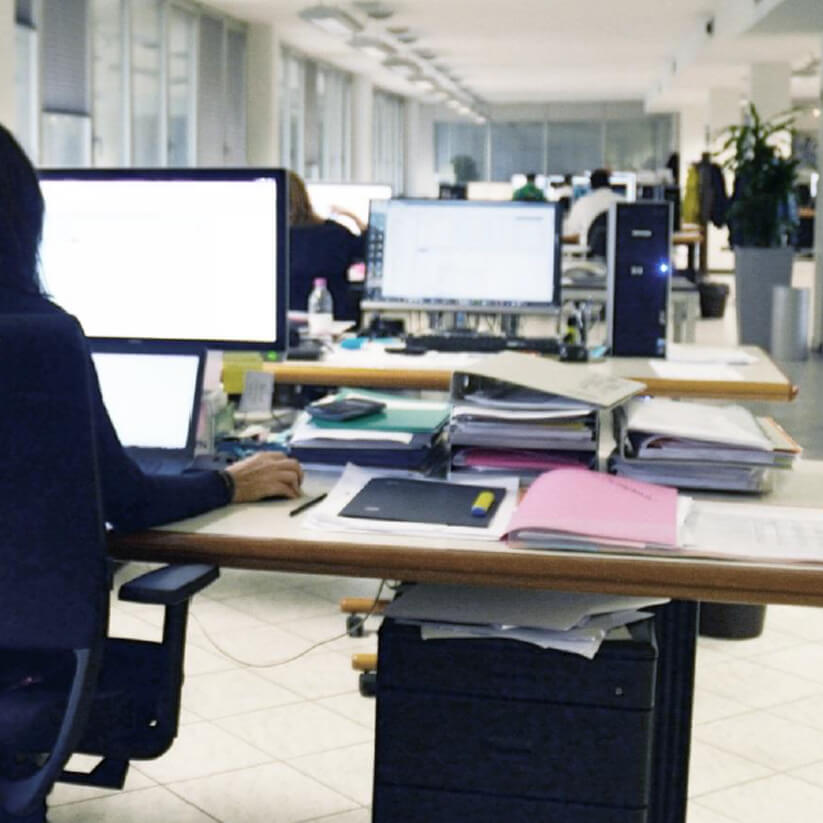 Spare Parts
The Spare Parts Dept. main goal is to solve production downtime problems as soon as possible. In order to guarantee prompt delivery of spare parts, we have a stock of parts for various machines in house and through CAM's after sales facility LA FIDUCIARIA, we control and manage the entire production process with the availability of:
---
Stock of over 15,000 parts
Available for immediate delivery
Stock of raw material
And semi-machined items
A dedicated workshop
Solely for the manufacturing of parts for urgent delivery
Final testing
Of parts prior to shipment
Formats
The use of original change parts and units guarantees the efficiency and long-term reliability of supplied equipment.
The
CAM
After-Sales Service supports the customer in technically defining new change parts and supplementary units, during the installation of the machine and the final start-up phase.
Technical Assistance
With the aim of reducing production downtime, CAM employs more than 50 specialized technicians based around the world.
Technicians are available for immediate after-sales assistance and are able to depart for any destination within 48 hours in response to emergency calls.
Training
Qualified personnel are available to train customer's technicians either on site or at manufacturer's premises.

Upon request, customized preventive maintenance can be proposed.
Overhaul and Upgrading
La Fiduciaria can provide overhauling, upgrading or modifications to any CAM machine supplied from 1949 to present.
If necessary, the machines to be overhauled may be fully disassembled and evaluated.
Non-compliant or worn parts are replaced with original spares in accordance with the factory drawings.
In order to guarantee compliance with the safety standards of the new Directive and to be entitled to affix CE marking, a risk assessment is carried out and appropriate measures in terms of protection and safety of electrical circuits and plants are adopted.
Furthermore, new optional units such ad HMI and SCADA, up dated to the state of the art, code readers, ink-jet or laser printers and systems for products "track and trace" may be implemented, fully integrated with the data process system of the Company.
Statement of Conformity with the regulations in force, up dated technical documentation (new electrical and pneumatic diagrams, list of components, PLC and display listings, revised Instruction Manual), detailed report of residual risks, will be provided after overhauling and final trial tests (FAT).
All work carried out is covered by warranty.
Management of spare parts
All after sales services offered by La Fiduciaria can be seen on-line:
Input of quotations/orders
Work in progress status report
Updating and recording a technical data relevant to machines and installations supplied
Status update of stock parts available for immediate delivery.