Cartoner for depilatory wax kit
10 May 2016
A polish company has bought 5 cartoning machines model AVC. AVC is a vertical, continuous motion cartoning machine, running at a speed up to 300 cartons per minute, subject to the configuration and type of product to be handled, constantly maintaining the product in vertical position.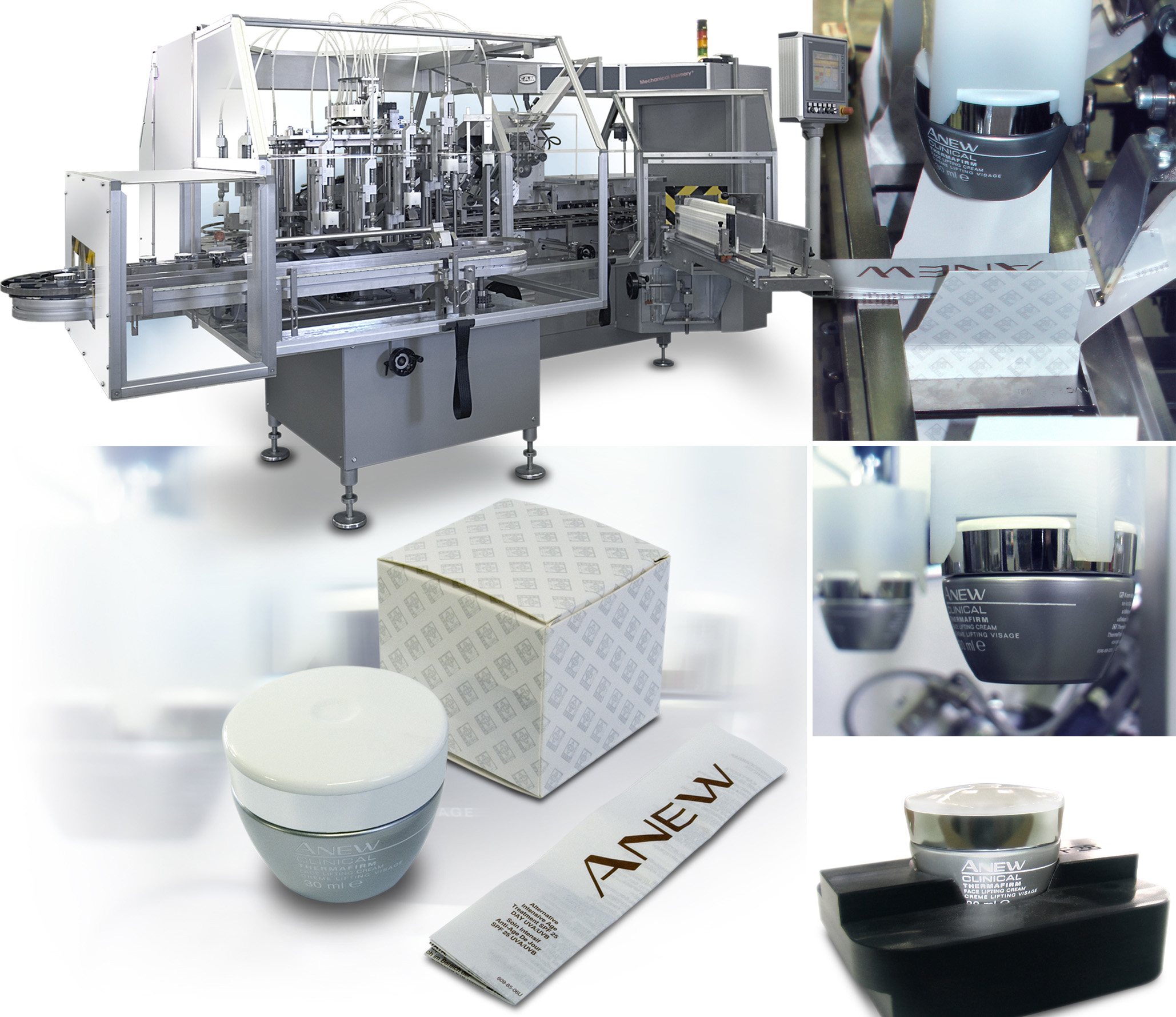 It is among the machines available on the market working at the highest production rate. Product feeding may take place either directly or by puck recycling, to allow also handling unsteady products. The feeding system introduces the product into the carton and leads it until it is laid down on the bottom of the carton.
The machine can be equipped with additional units such as feeder for fluted liner and folded leaflet/booklet on the bottom/cap of the product.
The "cosmetic" version is characterized by special finishing of all parts intended to come into contact with the carton to guarantee a fully scratch-free pack. Due to the Mechanical Memory, format change-over is fast and simple.