PMX: INTERMITTENT MOTION HORIZONTAL CARTONER FOR CIGARS
19 November 2020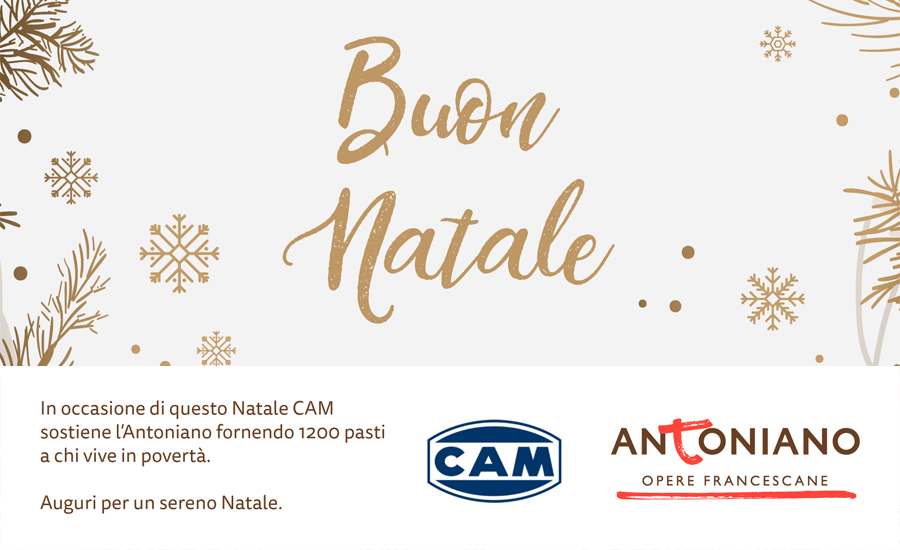 CAM DONATION TO "L'ANTONIANO DI BOLOGNA"
22 December 2020
CAM CREATIVE PAINTED BOARD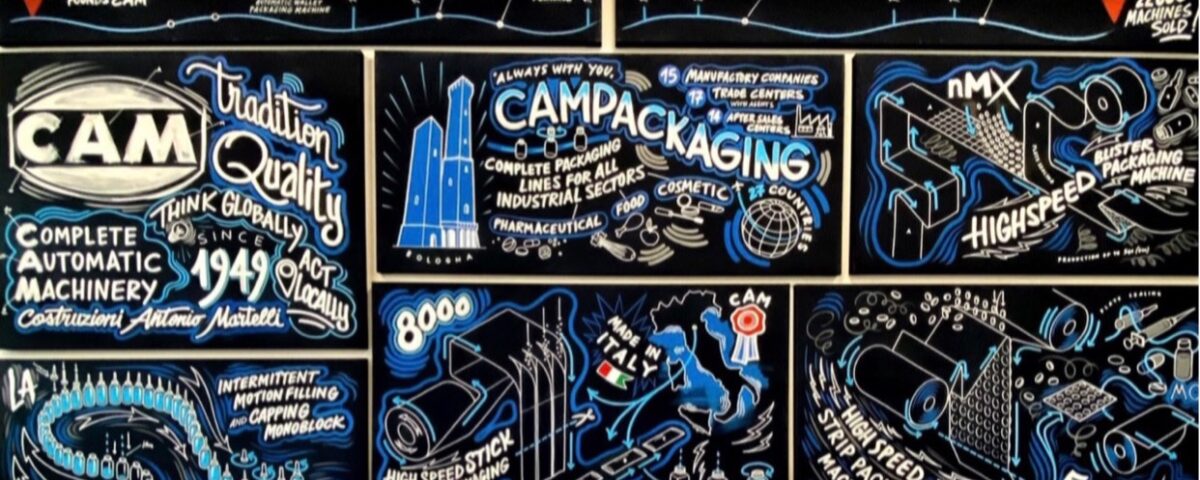 CAM has a creative side as well. This board has been painted by a local Italian artist. It's inside one of our offices and shows both our company's history and main features.
All CAM machines have always been designed and MADE IN ITALY.
The painted red and blu rosette represents a logo that certifies CAM quality.
CAM was founded by Antonio Martelli in 1949 and, since, it has been providing  complete automatic packaging machines and lines.
CAM was founded in Bologna. That's why our 2 main towers, Asinelli tower and Garisenda tower, were painted on our board. They are one the most important monuments of the city.
CAM provides blister and strip packaging machines; filling and capping machines for liquid , creams, powders and granulates; tray-forming and cartoning machines; wrapping and bundling machines; case-packing and palletising machines.
The time line shows CAM has been selling more than 22.000 machines.
Also, CAM provides complete packaging lines for all the industrial sectors, mainly the pharmaceutical sector, the food sector and the cosmetic sector. CAM has a network of companies and each one is specialised for each type of created machines.
Furthermore, CAM has a network of sales departments that provide an excellent customer service to our clients all over the world.
In 1949 CAM sold its first automatic machine.
Our machines have been standing out in terms of quality and length of time for 71 years. This is our core, confirmed by our clients as well.
We have always been thinking globally and acting locally, which means we have been guaranteeing a persistent strong care and service to all our clients all over the world.
Follow us on