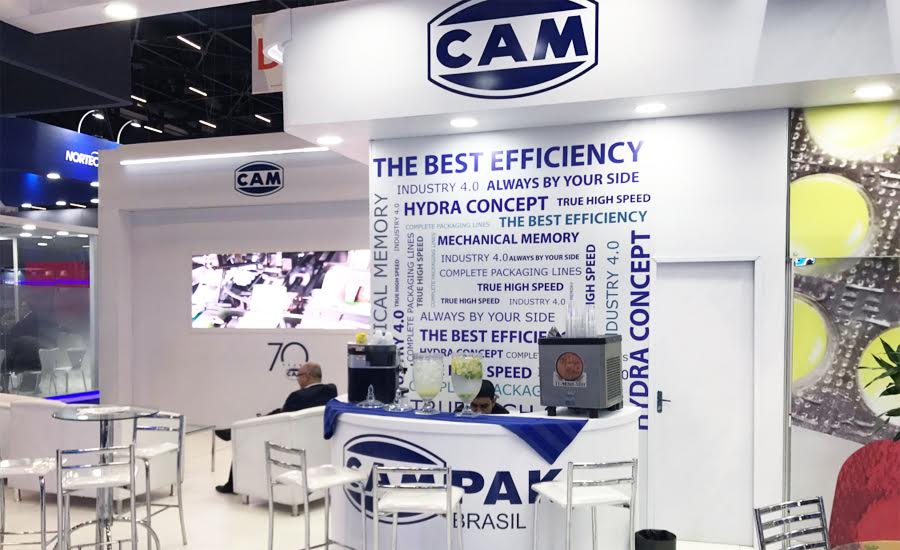 CAM at FCE Pharma 2019
12 June 2019
CAM group opens new headquarters in Mumbai: CAMPAK India
2 October 2019
Complete packaging line for jars in carton with "3D" upper flaps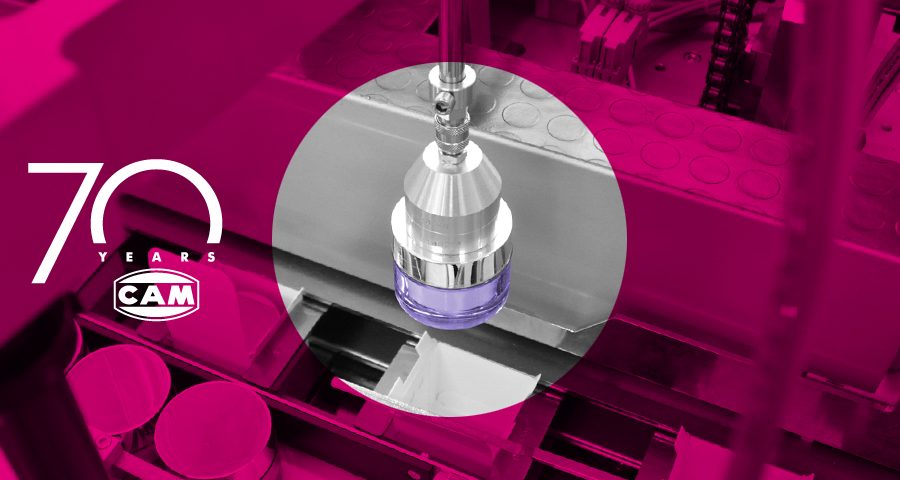 The line includes an LA machine (intermittent motion filling and capping monoblock) and an AV machine (intermittent motion vertical cartoner).

LA : filling and capping monoblock with intermittent action, designed to fill jars with cosmetic cream.
The filling group is equipped with a pneumatic valve, a nozzle with controlled dosing device meant to avoid any spilling of cream at the end of the dosing process, and a jar rotating system that allows a perfect levelling of the product inside the jar during the dosing process. Two capping groups are installed, the first allows handling an inner flat cap as under-cap, and the following the placing and tightening of a screw-type cap.
AV : vertical cartoning machine with intermittent motion, designed to put the filled jars into cartons. A pick and place V531 group synchronizes and puts the jars into the cartons, which are held in position by the transporting elements of the product chain of the machine. Eventually, the V606 (X173) group picks the leaflets from their magazine and places them upon the jar cap.
The carton closure system has been appositely modified in order to handle 3D type flaps. All parts in contact with the jars and the cartons have been treated so that they guarantee the utmost aesthetical integrity of the jars.
Follow us on Facebook (https://www.facebook.com/campackaging/), Instagram(https://www.instagram.com/campackaging/) and Linkedin (CAMpackaging).