70 years of CAM !!!
18 December 2019
FICO: CAM's location for its events
26 February 2020
CAM has recently delivered a machine suitable to handle the flow-pack cards.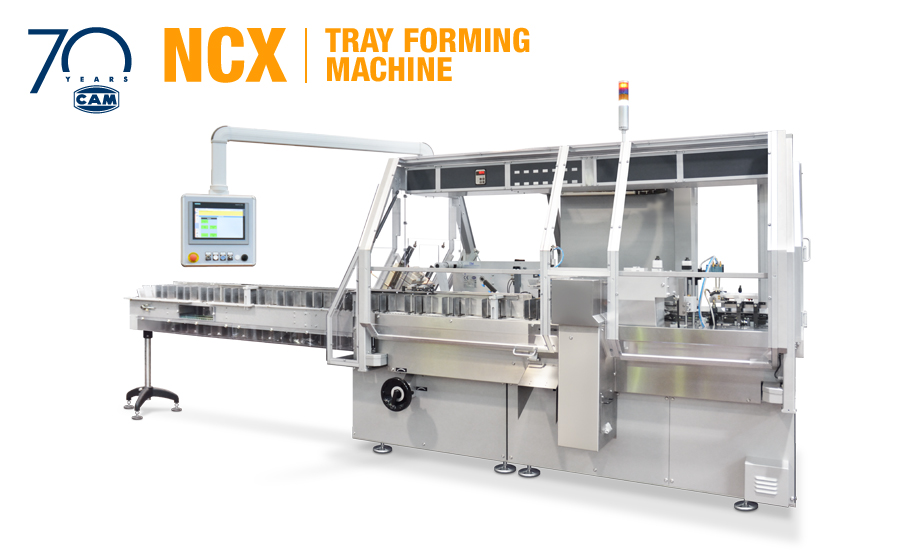 Machine characteristics:
Production speed: 17 displays per minute, each display contained two 12-card stacks. The drawers of the conveyor chain had an internal separator which could contain the two stacks side by side.
Possibility to change format quickly, since we worked with two different displays, one higher and one lower.
CAM solution:
When the cards came out of the machine they looked inflated due to the presence of air inside the flowpack. Therefore, when we stacked them they were higher than their packaging. So CAM has realized a special device capable to push them down when the lid closes, so that they can get inside their packaging.