PMM – RB: COMPLETE PACKAGING LINE FOR CIGARS IN TRAY AND SLEEVE
26 February 2021
Artist for a Day at the latest Interpack, the industry's reference fair
28 May 2021
One of CAM top clients, Zambon, keeps trusting CAM automatic machines' high quality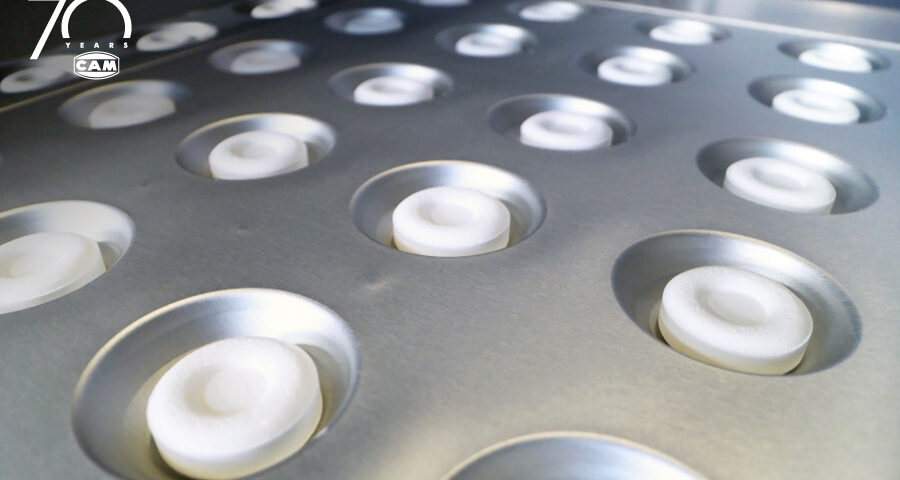 Recently CAM has delivered to a very important customer, Zambon, the thermoforming machine, "nMX" model, provided with the new "SLP" cutting unit.
Both the machine and the new SLP cutting unit have been designed and manufactured by Partena, CAM manufacturer, and leader into the manufacturing of thermoforming machines for the pharmaceutical market.
We are very proud as this has confirmed the client's fidelity with regards to us and our packaging machines and lines.
"SLP" cutting unit can be installed both in the primary and in the secondary area, according to the customer's needs.
In this specific case Zambon chose to install SLP Group in the secondary area, giving priority to the primary area space as the blistering machine is much shorter without the SLP Cutting unit.
SLP cutting unit sends to the cartoning machine just the compliant blisters, selecting both the empty or incomplete blisters inside appropriate boxes, before the blisters get put on the conveyor belts towards the cartoning machine.