MF 400 – PMX/2 – SMA 80 Sachet packaging line for pharmaceutical industry
10 May 2016
nMX – K0 – ASB38 – High speed blister line supplied
10 May 2016
AQUABAG CAM, sponsor of EXPO Zaragoza 2008, presents AQUABAG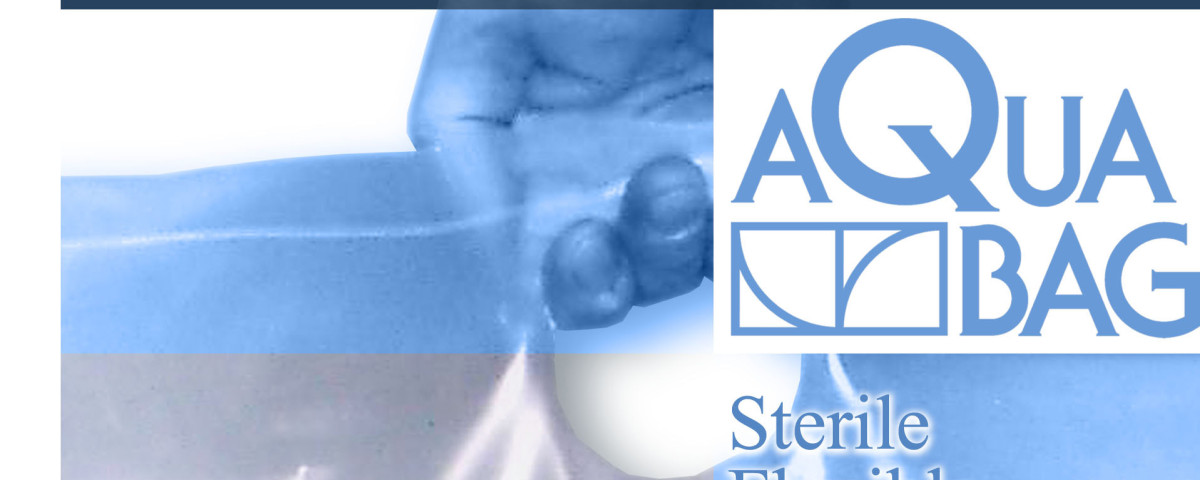 WHY AQUABAG In any disaster area where normal water supplies are interrupted or cut off, Aquabag is the fast, economical method to supply drinking water where it is most needed.
* Flooded Areas
* Earthquakes
* Hurricane
* Tsunami
* Electrical Failures
* Humanitarian Needs
* War
* Conflict
* No Potable Water
* Emergency Requirements
Sterile: the tubular inner film is sterile and the sealing system does not contaminate the content in any way
Flexible: the format of the package from 1 to 15 litres can be adjusted quickly and with continuity
Low cost: a 5 litres bag with a thickness of 130 micron costs approximately 7-8 cents of Euro
User friendly: a set of standard accessories makes it easy to use
WAY TO TRANSPORT THE WATER PACKAGING UNIT
Aquabag is the versatile, user friendly, highly mobile, compact solution to rapidly supplying drinking water to areas that are devastated by floods, earthquakes and hurricanes. The Aquabag can be supplied in various forms to suit all emergency situations.
1) The Aquabag machine can be mounted onto a small trailer suitable for towing behind any small 4×4 vehicle.
2) The water treatment system can also be mounted onto a similar small trailer.
3) In the case of no electrical supply being available a trailer mounted generator can also be provided.
4) An additional option is for an automatic bag palletiser for the convenient transport and storage.
5) A further option is to have some or all of the equipment built into a 10 – 20 – or 40ft container.
THE AQUABAG SYSTEM COMPRISES THE FOLLOWING OPTIONS IN ORDER TO MEET ALL THE POSSIBLE EVENTUALITIES
The packaging system can be integrated with compact water treatment systems, mainly for three types of water:
Potable (municipal) water to be packed for storage
Naturally this is the simplest system because it uses municipal water. As an additional safety precaution the water is first passed through a 80 micron cartridge filter, in order to protect the bagging machine from any possible particles that may be in the water. Silver nitrate is injected at 10 PPB (parts per billion) levels in order to increase the storage life of the pre-packed bags for up to 12 months if stored in the correct manner. Prior to the water being packed, it is further sterilized by an ultraviolet sterilizer to kill any bacteria that may be present in the water.
Inland surface, bore-hole or flood water (with a TDS below 1500 PMM)
This untreated water can also be bagged but requires further treatment in order to make it suitable for bagging. In this case, the water is pre-treated with coagulants and chlorine prior to the 2 stage multi-media filter in order to remove suspended solids. The water is then passed through a carbon filter to remove organics, colour, tannins and any unpleasant taste and odours that may be in the water. This now filtered and treated water is similar to potable water (municipal).
Brackish / sea water or surface water (with a TDS over 1500 PPM)
First the water must be filtered and treated as in option 2 above. After the filtration process the water is then passed through a reverse-osmosis system which comprises 5 micron cartridge filtration, antiscalant (if required), high pressure pump and reverse osmosis membranes. Reverse osmosis membranes will remove up to 90% of all dissolved solids. Thus by utilising options 2 and 3, the water supplied to the bagging machine will meet WHO (World Health Organisation) standards for drinking water. Please note that in the case of option 2, if the dissolved solids exceed the WHO drinking standards, a further treatment may be required by utilising option 3 as well.