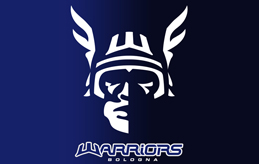 Partnership G.B. Gnudi Bruno S.p.A. con i Warriors Bologna
3 October 2016
An Oscar-worthy machine!
28 November 2016
nRT – Intermittent motion overwrapper
Cam has recently realized an over wrapper an overwrapper with belt sealing designed for large format irregular-shaped food products, with production speed up to 80 products/minute.
The customer, based upon numerous years of experience as well as internal testing, has asked CAM to design a double wrapping , with two films spliced together directly in the unwinding phase, in order to obtain an increased protection compared to a standard single-film wrapping.
Furthermore, the customer has requested a high-quality wrapping in spite of the product's doughy and pasty nature, and presence of dried fruit in the product making it irregular-shaped.
To satisfy this request, CAM has designed an overwrapping unit adaptable to the dimensions of the product upon entrance, equipped with a locking system for the two films wrapping the product in order to compensate their irregularity.
The lower sealing system upon translation, that guarantees a homogenous sealing quality on the entire surface of the product, and the related sealing plate detachment from product upon machine stoppage, has been designed to guarantee the perfect integrity of a heat-sensitive product even in machine standby conditions.
Finally, the lateral film folding unit has been designed for optimal quality in spite of the aforementioned irregular nature of the product.
PHOTOGALLERY
VIDEOGALLERY