CAM at Pack Expo
26 October 2018
Triple belt
9 November 2018
Iran Pharma expo was held in Musalla – Tehran, Iran from 24-26 September 2018 with participating of 500 companies (360 Iranian companies and 140 foreign companies).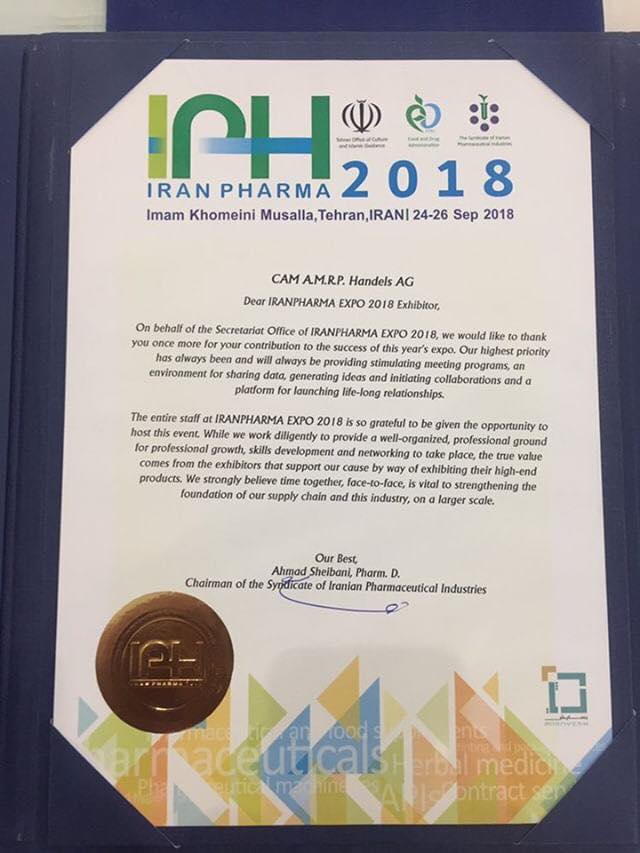 It was the 4th time of this Exhibition in Iran and CAM partipated for first time.Thanks to everyone who came to visit us.
Follow us on Facebook (https://www.facebook.com/campackaging/), Instagram(https://www.instagram.com/campackaging/) and Linkedin (CAMpackaging).